Mark Alper – Licensed Clinical Social Worker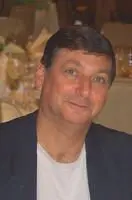 Mark Alper is a Licensed Clinical Social Worker (LCSW) who has more than twenty-five years of experience working with individual adults, children, adolescents, couples and families in New York City and Boca Raton, Florida. After earning a Masters Degree at New York's Hunter College School of Social Work, Mr. Alper continued postgraduate training at The Center for Modern Psychoanalytic Studies and later under the noted analyst, Sidney Love, PhD. at the Riverdale Seminars in Modern Psychoanalysis.
He established a varied and expansive career in New York as a respected clinician and a successful administrator of large mental health agency practices. He was an active consultant to school systems in Larchmont and Mamaroneck, N.Y., two suburban communities outside of NYC.
In 1999, Mr. Alper relocated to Boca Raton, Florida where he was co-owner and Clinical Director of one of the area's largest multidisciplinary group practices. More recently, Mr. Alper has returned to his initial passion, direct clinical work in the warm, comfortable, private offices of the Therapy Associates of Boca Raton. His concept of psychotherapy is that of emotional education, providing an opportunity for exploration of client's past and present with a view toward one's desired future. By creating a flexible, empathic and non-judgmental environment, he collaborates with individuals to make conscious choices about how they wish to live their lives. Mr. Alper helps his clients to make practical behavioral changes that can:
Facilitate a higher level of self-esteem
Relieve anxiety, depression and social problems
Change self-defeating patterns by promoting understanding of their root causes
Overcome fears of intimacy and enhance the quality of relationships
Mr. Alper has worked extensively with clients around important life issues, i.e. choosing a partner, starting a family, career development. He has helped individuals and couples cope with the stresses of parenting, divorce, step-parenting, bereavement, retirement and relocation. He states that "Transitional issues often create stress and anxiety. The ways in which we respond to change can become a terrible burden or open a pathway to personal growth. I believe that the latter is preferable. It is my job to create an environment that encourages exploration through a collaborative process, utilizing empathy, humor and sound judgement."
---
If you would like to speak with Mark directly and confidentially regarding any therapy or counseling services, he can be reached at 561-241-4311 or email [email protected]. .
Therapy Associates provides mental health therapy and counseling for the following South Florida areas:
| | | | |
| --- | --- | --- | --- |
| Boca Raton | Boynton Beach | Coconut Creek | Coral Springs |
| Deerfield Beach | Delray Beach | Parkland | Wellington |